Glasses & Frames
At Focus Optical Labs, we're proud to be able to provide you with a wide range of glasses & lenses from the most popular and well known designer brands because eye wear is personal and reflects your style and taste. Whether you are looking for tinted or plain lenses, prescription sunglasses, or reading glasses we're sure to have exactly what you want.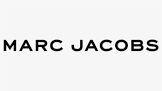 Budget Priced Glasses & Frames
On a budget? We can help you here, too. We also carry inexpensive no-name-brand eye glasses & contacts and also offer wholesale/discount eye glasses and contact lenses. Call for details as these specials change regularly.